Wallich Residence SG Tallest Building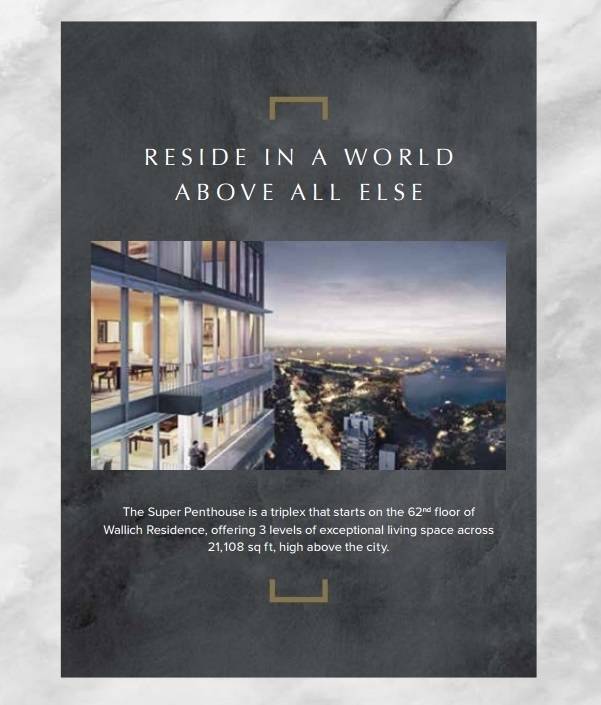 Tallest Building in Singapore SkyScraper
Tanjong Pagar Centre bears the distinction of being SG Tallest Building & Standing at a majestic 290m (950 ft), it offers life in a completely different scale and level. Thoughtfully incorporated into this superb structure are a magnificent lineup of office space, residences, retail and dining establishments, a luxury hotel, and public spaces.
A Transformative Integrated Development
Rising directly above Tanjong Pagar MRT station, Tanjong Pagar Centre is an ambitious vertical city that comprises a dynamic mix of commercial, residential, retail, hotel, and urban park components. A new global icon set to position Tanjong Pagar as the CBD's premier business and lifestyle district.
Wallich Residence offers a breathtaking, unobstructed scenic view of Singapore's prime skyline. Beyond unparalleled views, residents of 181 exclusive apartments at Wallich Residence enjoy exclusive and privileged luxury at SG Tallest Building an unmatched new height. A unique five-in-one integrated landmark development located in the district D-02
Designing & Architecture
The design of this Wallich Residence is truly exceptional. Each and every aspect of the SG Tallest Building represents the high skill and dedication of the architects. All the rooms have been specially designed for people to lead a modern lifestyle. Emergency fire systems, 24/7 security surveillance, and well-equipped guards have been stationed all over the place to promote a safe environment.
Tanjong Pagar Centre
Guoco Tower
890,000 Sqft Grade A Office Space
Tanjong Pagar Park
150,000 Sqft Of Landscaped Garden
Retail
100,000 Sqft Of Retail & Dining Options Across 6 Storeys
Book Apointment 

to view show flat and get direct developers price
OR
For any enquiries please call our Developer Appointed Sales Team +65 67707757. While engaging with the Official Developer Appointed Sales Team you would be offered the best price. You need not pay any commission too.